Meet the amazing people on the Canadian Grand Prix New Product Awards jury. They represent 31 of the most highly sought after food and grocery industry experts that represent leading private label, consumer packaged goods companies, as well as media, distribution, and hospitality firms.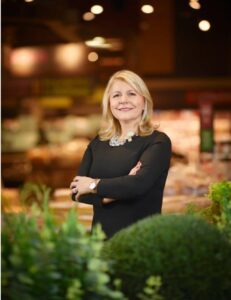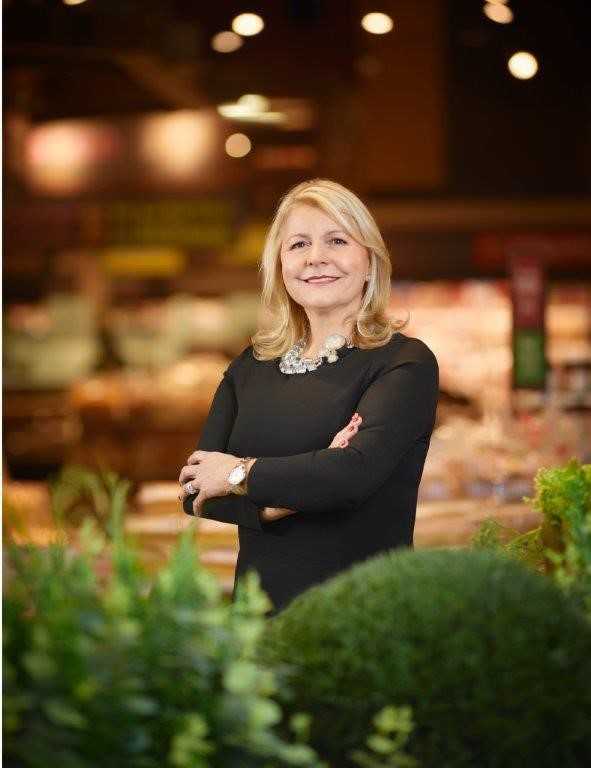 Retail & Food Transformation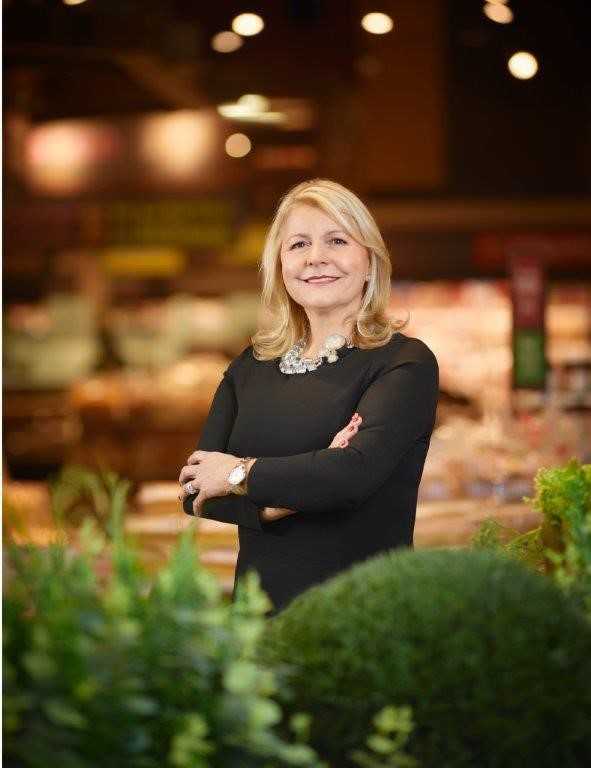 Mary Dalimonte retired Senior Vice President of Merchandising and Commercial Programs for Sobeys Inc., a leading Canadian grocery retailer and food distributor.
Ms. Dalimonte joined Sobeys in 2008 as the General Manager of Sobeys Urban Fresh, responsible for stewarding the banner's operations, merchandising and marketing teams, while building key relationships with store operators and suppliers.
Ms. Dalimonte was subsequently appointed to Vice President of Private Label and, in 2012, promoted to Senior Vice President of Merchandising and Commercial Programs for Sobeys Inc. In her most recent capacity, she led the strategic plans and drove the development and execution of customer-focused, market-leading innovations and new store concept designs for Sobeys' Full-Service banners across Canada.
Ms. Dalimonte earned her Bachelor of Arts from York University. Prior to joining Sobeys Inc., she held a variety of progressively senior retail management roles at Loblaw Supermarkets Ltd., including Senior Director of Store Operations, General Manager of Retail Operations, and Vice-President of Store Operations.
With over 40 years of achievement in the retail grocery industry and recognized as the 'Go-To' trusted industry executive, Mary is known as a change agent and the quintessential foodie. She is recognized for her strategic and tactical leadership in the grocery and food industry. Her broad business expertise spans Merchandising, Multi Banner Operations, Private Label, Innovation Development and Process Management, Governance and New Store Concept Development and Design.
Mary has strong leadership, collaboration, people management and communication skills and demonstrates an ability to authentically build successful relationships that generate optimal results.
Her passion for food has been the driving force of her career, whether it has been identifying new trends or championing innovation. Her skills are highly requested and is currently engaged as a consultant to the CPG Industry.
An award-winning and active member of the grocery community, Mary has been awarded and recognized for her many accomplishments including the '2017 Star Women Award' from Canadian Grocer, the 'Top Women in Grocery' award for North America in 2014 and was the first female and grocery retail executive to win the 'Food Service Excellence Award' from the Italian Chamber of Commerce in Ontario.
Of particular note, awarded in 2018 the 'Golden Pencil Award', highest honor awarded by the Food Industry Association of Canada recognizing excellence through career dedication and making a significant and worthwhile contribution to the Canadian Food Industry.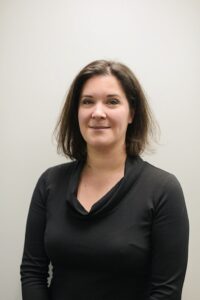 Director Business development and negotiation, Private Label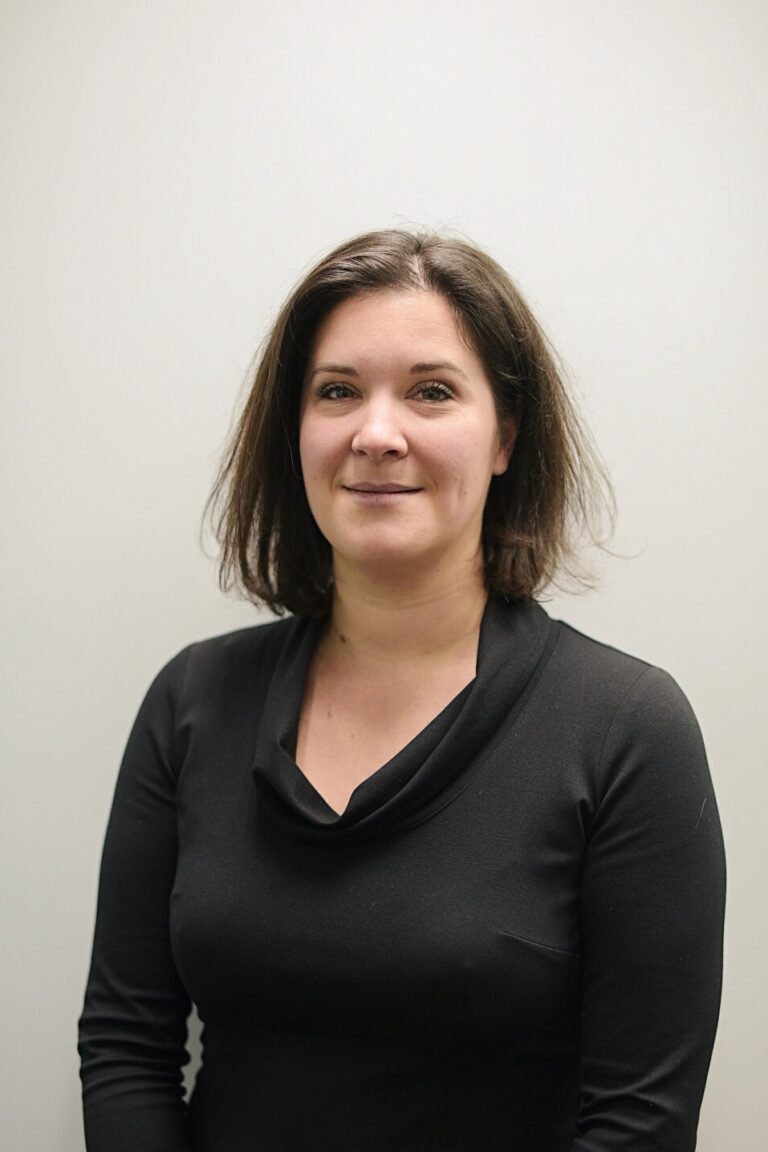 Director Business development and negotiation, Private Label
Détentrice d'un baccalauréat en Science de la consommation de l'Université Laval à Québec, je suis active dans le domaine alimentaire depuis près de 20 ans où j'ai occupé diverses fonctions principalement dans les marques privées, tant au niveau de la négociation qu'en développement de produits. En charge de la direction de l'équipe Développement des affaires des Marques Privées Metro depuis 4 ans, je mets mon expérience au service de mon équipe afin de développer des produits innovants, mais sensé pour les consommateurs, tant au niveau des coutants qu'en fonction des grandes tendances.
Christiane Chabot is an expert consultant with a strategic vision and a solid track record in the food industry, namely in retail and distribution, foodservice and industrial manufacturing. As part of senior management teams in companies such as Catelli, Loblaw Companies Ltd, Danone, she developed a strong expertise in successfully managing and building teams of professionals in areas such as Food Safety and Quality Assurance, Product Development, Crisis Management and Environment Sustainability . Christiane is now active as a consultant in order to contribute to the growth and success of her clients.
English: George Guidoni is the editor-in-chief of the Canadian Packaging magazine, published 10 times a year in Toronto by Annex Business Media.
George has been the editor of Canada's only professional magazine serving the country's packaging and related industries for the last 20 years.
Prior to joining Canadian Packaging, George has also served in various chief and/or senior editorial capacities at other prominent trade magazines, is a past recipient of several awards and award nominations in various competitions dedicated to recognizing journalistic excellence and achievement.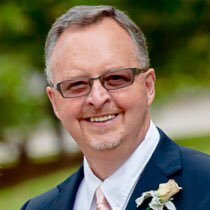 Retail Market Consultant at GMD Consultant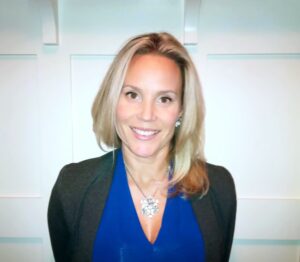 Agriculture and Agri-Food Canada
Joann Perron is a Senior Analyst for the food and beverage processing industry, which is one of the largest manufacturing sectors in Canada. Focusing on the economic development of the sector, one of her major responsibilities is coordinating the Food Processing Industry Roundtable, which is the primary engagement mechanism for the department with respect to the food and beverage processing industry. Joann has been working with Agriculture and Agri-Food Canada for 18 years; she has also served the public as a Senior Policy Analyst and as an Economist. Joann has a Bachelor's degree in Commerce from the University of Manitoba.
Independent consultant, passionate about food, Josée Bédard cumulates nearly 20 years of experience as senior manager in public affairs with recognized companies operating in the food retail and distribution sector in Canada (as LCL and Sobeys Qc). Oriented towards achieving targeted objectives, Josée has accumulated relevant expertise to elaborate and plan successful communication strategies and effective action plans. In planning and supporting change, played a leading role in coordinations internal and external communication activities supporting management strategies, as well as government and industry relations. She lead the launch of new products, managed the production of publications while assuming the role of spokesperson. Accustomed to work within short deadlines, has developed a great ability to manage issues in a demanding context with flexibility and creativity. Foodies, member of the Gourmet Press and Wine Clubs, Josée is always interested by new products.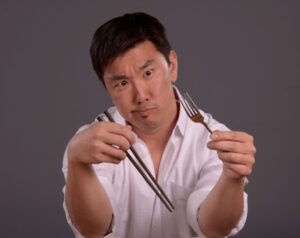 Founder+CEO (Chief Epicurean Officer)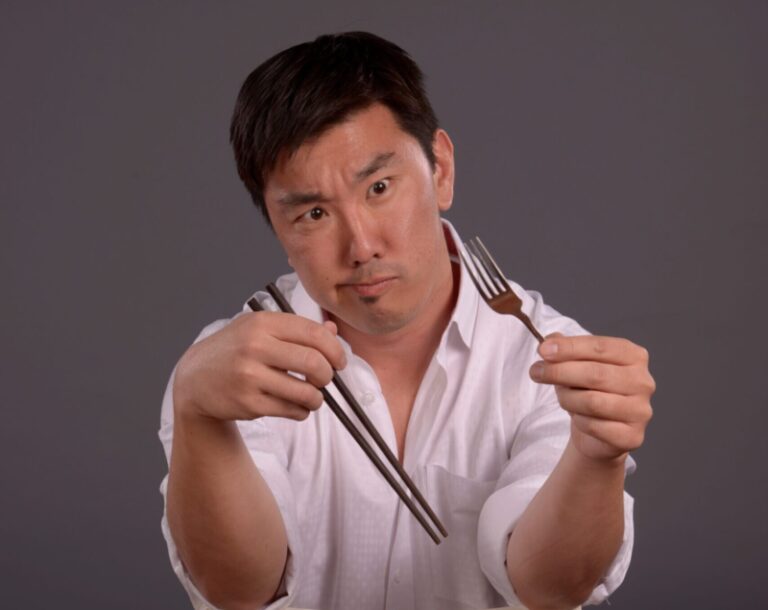 Founder+CEO (Chief Epicurean Officer)
Jusep is a self-proclaimed international foodie. Having visited over 55 countries, his passion for adventure and food culminated in the founding of his Food Tour business in 2016 called Chopsticks+Forks. With the #1 rated Food Tour Operator in Toronto, Jusep celebrates the city's amazing ethnic diversity through food by showcasing the cuisines from around the globe on his culinary tours. Having hosted international celebrities, tourists and locals, Jusep strives to connect people to cultures through the most viable way possible… Food!
Author of the book "The Complete Arthritis Health, Diet Guide and Cookbook", Kim speaks and lectures on healthy eating choices, transforming complex scientific information into easy to understand terms to help her clients get results. Kim is often asked to comment on nutrition issues by local and national journalists and is a guest lecturer at McGill for students in dietetics and medicine.
A graduate of McGill University, including an integrated internship at several major Montreal hospitals, she is a member of the Ordre Professionnelle des Dietetistes du Quebec, Dietitians of Canada, the Academy of Nutrition and Dietetics, and The Canadian Obesity Network.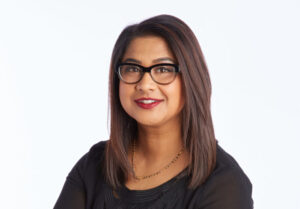 Product Development Manager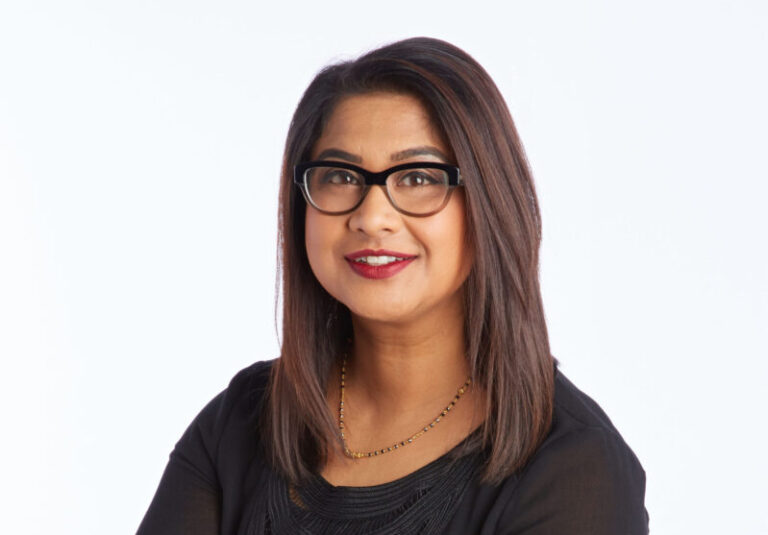 Product Development Manager
Manisha Nagar is the Private Brands, Product Development Manager for Consumables, Health & Wellness for Walmart Canada. She holds a Bachelor of Engineering in Chemistry degree and has over 14 years of experience in Private Label Product Development. She has worked on the development of over 5000 Private Label products over the span of her career and is very passionate about Product Development. In a very competitive environment where Private Label strives to be the leader with all retailers, the ability to differentiate Walmart brands by offering a value-added proposition without compromising quality is what makes Manisha shine as a Product Developer. Save Money Live Better!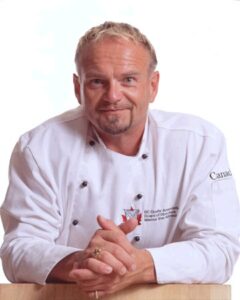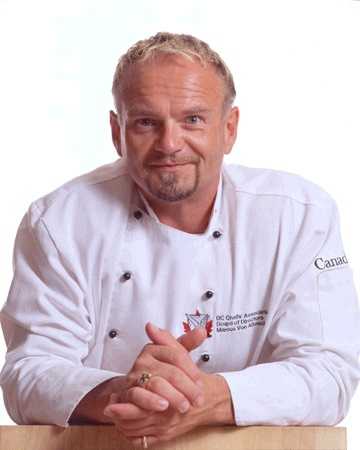 Chef, Entrepreneur, Lecturer, and Consultant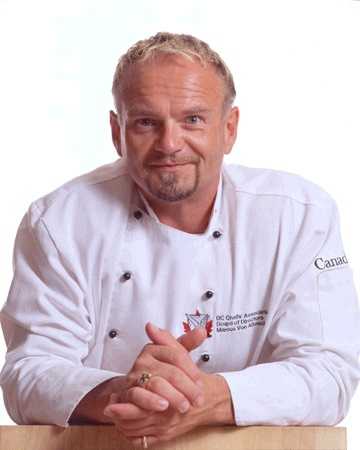 Chef, Entrepreneur, Lecturer, and Consultant
Marcus VonAlbrecht is a diversified specialist in the culinary and hospitality industry with over 35 years of professional experience working with clients and students from across Canada and internationally. As a Chef, he has the depth of knowledge in front and back of the house operations and has an active role in the education and development of standards in the culinary profession. He lectures in both management and professional culinary training at colleges in British Columbia. As an international ambassador of the profession, Marcus is frequently taking delegations of Chefs to other countries to showcase exportable products on trade missions for Canada and or in world culinary competitions events where he is a judge and coach for the Canadian team. He has three food publications under his name, coordinated a cookbook for the BC Chefs Association and is a featured monthly writer for several magazines. March 2003, Marcus received the "Chef of the Year for Western Canada" and in 2005, "Chef of the Year for British Columbia" and in 2016, inducted to the Culinary Hall of Fame in Ottawa. Currently he owns a food manufacturing plant, MAVA Foods Ltd and a distillery operation, XFour Vodka Company. These companies provide products for over 4000 stores in Canada.
As a consultant, his experience and understanding of the industry has enabled him to set up the VIP Chalets for the Molson Indy, establish a condiment line, "Eat Fresh Eat Local Eat Healthy and Food for Life and successfully bring these Retail Meal Solutions to the BC marketplace.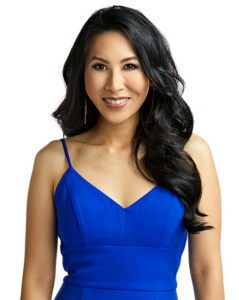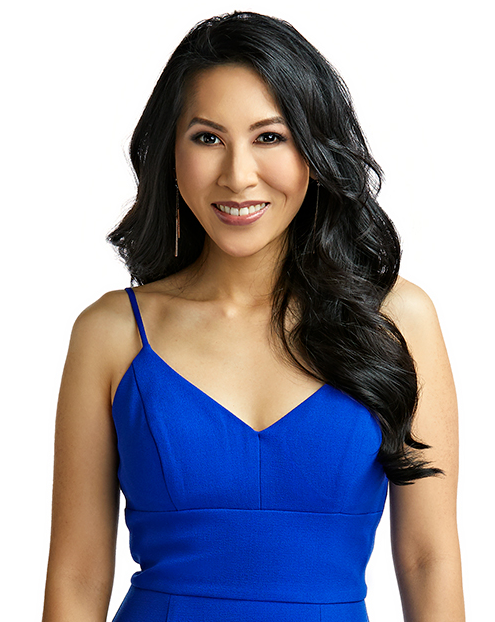 International Food Personality
Follow Me Foodie / Mijune Pak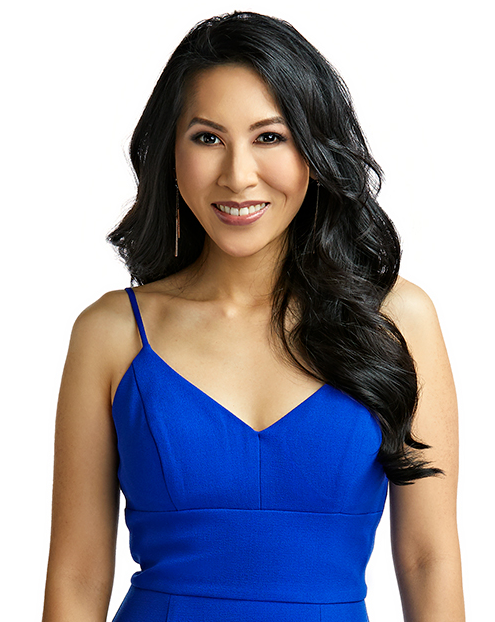 International Food Personality
Nithya Caleb is the editor of Food in Canada, the national magazine dedicated to Canada's food & beverage processing industry. She loves experimenting with new ingredients, and giving a contemporary twist (thanks to inspiring food bloggers) to traditional South Indian recipes. When not working or cooking, Nithya enjoys reading, meditating and going for walks. She loves volunteering and prior to the pandemic, was a Scouts Leader.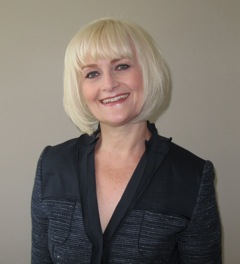 Product Development Director, Corporate Brands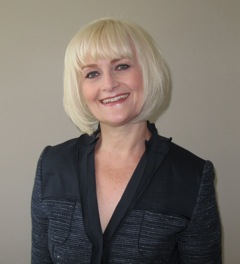 Product Development Director, Corporate Brands
Paula Deane is the Director of Product Development for Corporate Brands at Metro Inc. Paula has a unique combination of product development and business expertise from over 20 years combined experience in the manufacturing, retail and supply sectors. After graduating from the University of Guelph, with a Bachelor of Science degree in Chemistry, Paula combined her passion for science and food to start her journey in creating innovative products for the Canadian market. Paula started her career at one of North America's largest food manufacturers as a product development scientist, developing products from concept to commercialization. Several years later, Paula moved to a major grocery retailer as Director of Product Development, where she launched a new 3-tier, 5 sub-brand programs reflecting a good, better, best strategy. Afterwards, as Director of Corporate Brands Convenience for a major retail drug chain, Paula managed the private label Convenience portfolio where she developed and launched new brands and revitalized the seasonal programs. Prior to joining Metro, Paula worked with local and international suppliers to bring innovative new products to Canadian retailers. Now at Metro, Paula and her team are focused on developing great tasting, quality products to deliver the best product experience for their customers and earn their long-term loyalty.
Richard Baker is a skilled strategic branding and award-winning marketing professional. His background stems from 25+ years in the consumer-packaged goods sector – working with some of Canada's largest national brands such as Tabasco Brand Pepper Sauce, Rich Products, and Candle Impressions, in brand development, marketing and business development roles.
Today, Richard is the Founder and President of Food Distribution Guy. He helps ensure their clients success is sustainable in the long-term and to assist them in obtaining products distribution through the appropriate channels (traditional grocery, health stores, mass merchandiser, club, general merchandise, C-stores) available for retailing their product.
Robin Bradley is an Associate Publisher with Mercury Publications in Winnipeg. She has over 15 years of experience working with food and beverage manufacturers with Western Grocer and Health & Wellness Retailer Magazine. Robin has worked closely with large and small food manufacturers launching new products in the grocery and health food business. Her specific areas of expertise include: marketing and communication strategies, advertising and sales. Grateful for working in such an exciting, ever changing industry, Robin enjoys working closely with food and beverage clients to help them get their products on shelves in retailers across Canada.
Shellee Fitzgerald been on the Canadian Grocer team for more than 15 years and is currently Editor-in-Chief of the magazine. Read coast to coast, Canadian Grocer has been serving the grocery industry for more than 130 years. Prior to joining Canadian Grocer, Shellee, a graduate of Queen's University, worked in communications at the Canadian Restaurant and Foodservices Association (now Restaurants Canada).
Susie Erjavec Parker is the owner of SPARKER Strategy Group, Winnipeg's first and only social media and public relations agency. Susie is a frequent speaker and media commentator on the current and future state of social media having been featured on CBC, CTV, Global News, The Globe and Mail, Moneysense Magazine, Corus Radio, and more. She consults on public relations, marketing trends, and how these intersect with consumer behaviour. Susie is also the founder and managing editor of WinnipegMom.ca, a lifestyle site for Winnipeg parents and the businesses and brands that serve them.
Tammy Barrett has been working within the CPG industry for 24 years and is currently the Director of Marketing and Trade Development for Carlton Cards – the number one greeting card company in Canada. Carlton Cards purpose is to make the world a more thoughtful and caring place. every. single. day. Tammy and her team work closely with the best retail partners in Canada to create dynamic and highly profitable greeting card departments selling the brands Canadians love – Carlton Cards, Papyrus, Recycled Paper Greetings and Cartes Carlton.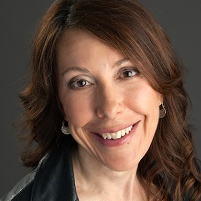 Grocery Business Magazine
Mary Scianna is editorial director of Grocery Business Magazine and vice president of Zedcom Media Inc., a Canadian publishing company. She has more than 25 years of experience working with business-to-business trade publications and has a passion for food, fitness, and health and wellness.
Eddy Morassutti is a Quality Assurance professional with over 30 years Quality Management experience across all consumer product disciplines.  As part of senior management teams in companies such as Nestle Canada Inc, Loblaw Companies Ltd, Sobeys, he has developed an expert level in quality management utilizing expertise in supply chain targets and key performance indicators in the food manufacturing industry.  Eddy has a comprehensive knowledge of food technology and demonstrated experience in auditing manufacturing facilities, HACCP, application of Good Manufacturing Practices and Regulatory expertise.  Through his career, he has successfully managed and led a large geographically diverse international vendors.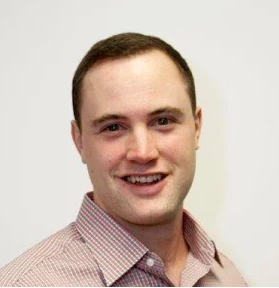 Head of External Partnerships, Brand Platform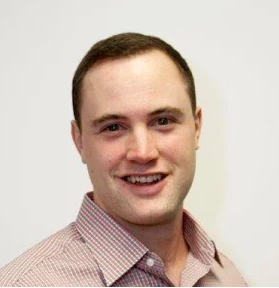 Head of External Partnerships, Brand Platform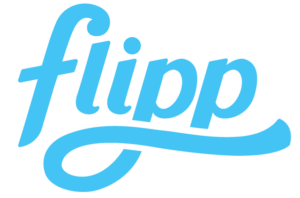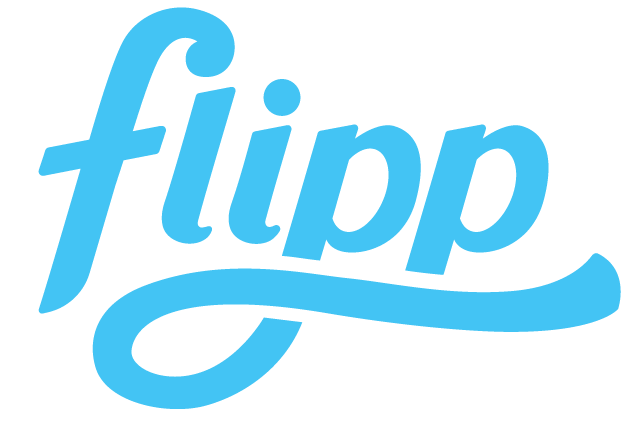 Cam Hoernke is the Head of External Partnerships, Brand Platform at Flipp. Cam has been a part of Flipp for 4 years and has spent time working on both Brand & Retailer partnerships. Prior to joining Flipp, Cam spent time working in various Sales roles across both divisions of PepsiCo (Foods & Beverage).

About Flipp: Founded in 2007, Flipp is a retail technology company that is reinventing the digital shopping experience. The largest retailers and brands in North America use the Flipp Shopper Consideration Platform to connect with millions of highly-engaged shoppers every day. With over 50 million mobile downloads, the Flipp app helps North Americans make the shopping process seamless and affordable by delivering local digital content to get the most out of their shopping and savings experience.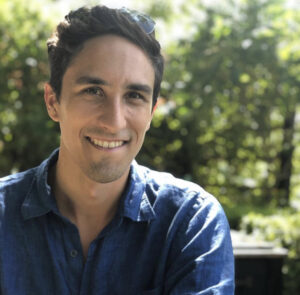 Corporate Brands Project Coordinator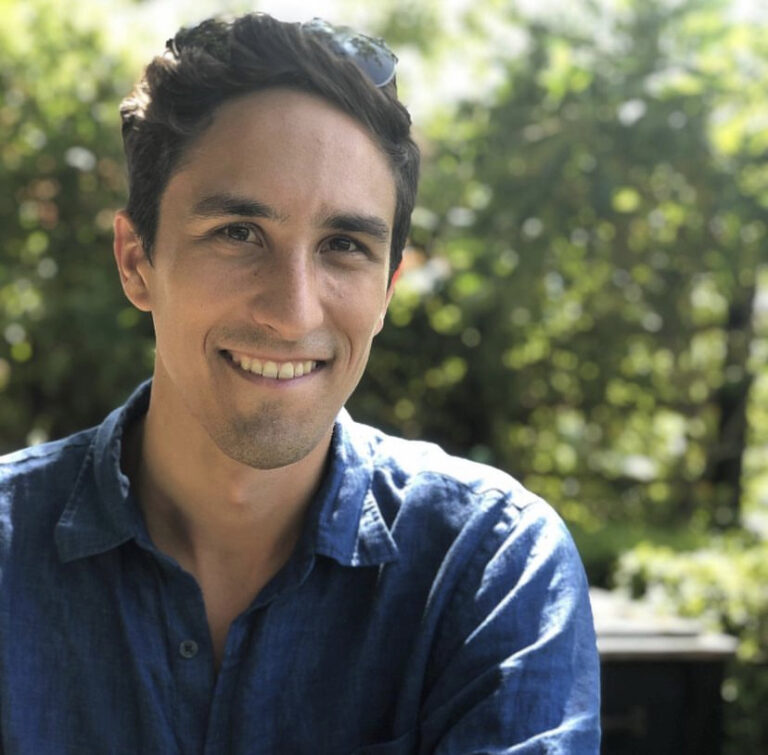 Corporate Brands Project Coordinator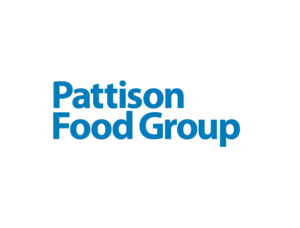 Hi, my name is Andrew Palmer. I am a Product Development Coordinator at the Pattison Food Group, where I have been working for the past 10 years. I have a degree in Marketing from Kwantlen Polytechnic University and further pursued my studies in International Business in Basel, Switzerland. My passion for business and creativity comes together in my role at the Pattison Food Group. In my spare time, I am actively involved in the Arts and Culture community as a member of the city of Langley's Art's and Culture board. I also enjoy instructing snowboarding at Mt. Seymour in Vancouver, BC. With my combination of education, experience, and interests, I am a well-rounded and dedicated individual, always striving to make a positive impact in everything I do.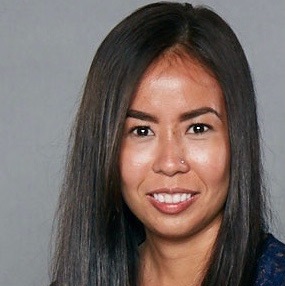 Longo Brothers Fruit Markets Inc.
Vanessa Martin began her love for food working as a part-time student at the Longo's store in the bakery department. Fast forward upon graduating university, Vanessa began working in the Private Label department, working alongside her director and mentor, Jenny Longo 13 years later, where her passion for food and creativity were given the platform to excel by bringing value added and high quality products to guests.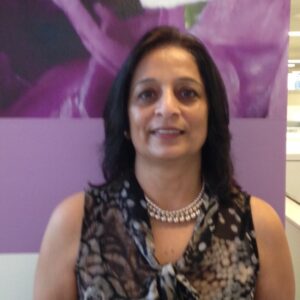 Product Innovation & Development – Own Brands
Product Registration: Pierre Chartier at pchartier@retailcouncil.org
Sponsorship: rccsponsorship@retailcouncil.org
General Inquiries: RCC Events team at events@retailcouncil.org